I recently purchased a

KS LEV

 dropper 

seatpost

and I have been very happy with it. Although I have found it a nightmare to find instructions, specification and decent images. I thought I would save you all the time and collect all the resources into one place.

KS LEV Overview
"The KS LEV family is the latest in drop seatpost innovation. The only hydraulically locked and air sprung post to feature zero cable movement and up to six inches of silky smooth travel. Couple that with our patented and unmatched one way roller bearing to ensure miles of play-free movement. Thrown in a micro adjustable head, ergonomic carbon fiber remote that replaces an ODI Lock-On inner clamp and LEV is the ultimate dropper to let you keep rhythm on your ride." Source

KS LEV Specifications
The LEV is available in the configurations listed below
Lever = Remote Carbon Fibre lever, compatible with ODI Lock-on grips. Lever is not handed so can be run left, right or even upside down if desired.
Head / Rail = Zero offset standard rail
Colour = Black anodized mast and head w/ hard anodized stanchion
KS LEV Manual
When I bought this seatpostI found it a complete nightmare trying to find the instruction manual online. KS has now seen logic and decided to place it on their website, but just in case it disappears again.
Here it is the KS LEV Seatpost Manual…
KS LEV Review
I have now been using the KS LEV in anger for a little over a year and it hasn't put a foot wrong in all that time. I have also used a Gravity Dropper and Rock Shox Reverb so feel qualified in saying that the LEV is in my opinion the best dropper seatpost on the market today.
The gravity dropper post was good in its day, but due to its shameful lack of development (especially surrounding that shitty remote) it is not worthy of comparison to the Reverb or LEV which I think are the two contenders for the top spot. Both the Reverb and LEV are reliable, good saddle fixings, priced similar etc, but the differences for me are in the remotes, travel and cable locations. This is where the LEV comes out on top; the LEV's remote is simple and robust with nothing to go wrong. It integrates well with whatever gear/brake combo you might have and you'll have no worries about turning your bike upside down and resting it on the remote. I find the Reverb by comparison, an awkward remote that is easily damaged and expensive to replace, also it is handed so you cannot change your mind and move it to the other side. The LEV also has an option for 150mm of travel (25mm more than the Reverb) and the cabling goes to the stationary base of the seatpost rather than the top like the Reverb. This makes cable routing easy on the LEV and much trickery on the Reverb, especially if you have a full susser.
The Reverb is a very good dropper seatpost and a solid contender, but for me it's no contest. The LEV gets the top spot!
KS LEV Installation
KS LEV Service
The Making of the KS Lev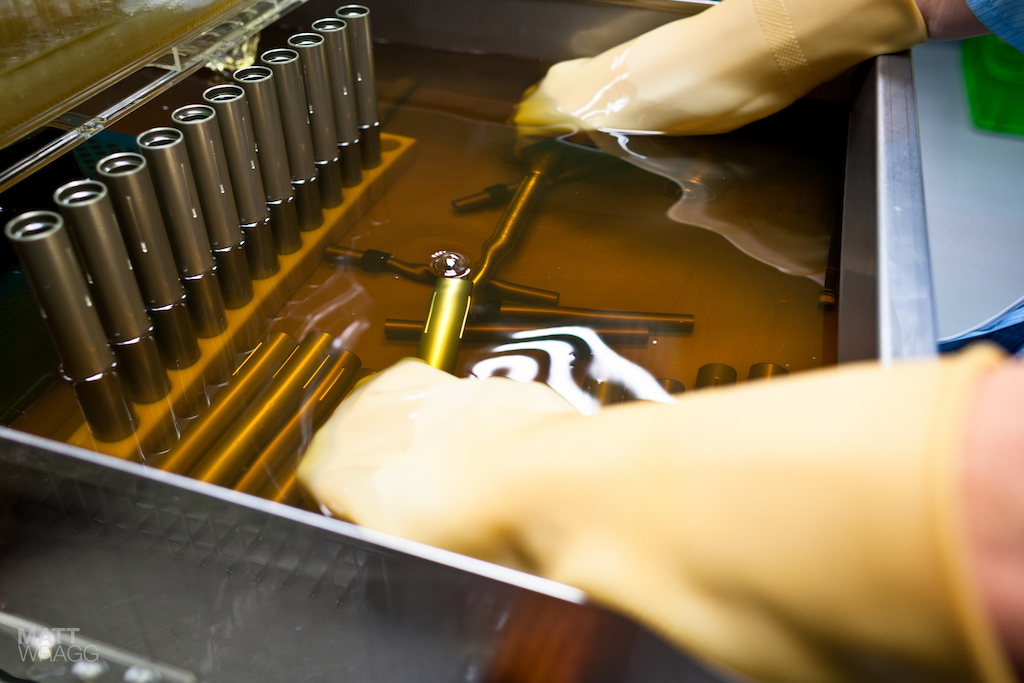 Please follow this link to PinkBike
KS LEV Images & Photography
The dropper seatpost photographed is 31.6mm dia, 150mm travel & 435mm overall length.